TIMES JOGJA, MALANG – Malang is a regency in East Java that is well-known for its nature tourism in the form of hill stations. Malang has five famous hill stations that are as magical as the lands above the clouds that are definitely worth-visiting. These are the lists of the famous hill stations in Malang, the perfect spots to spend quality time in the nature rest.
1. Bukit Jemplang or Pos Jemplang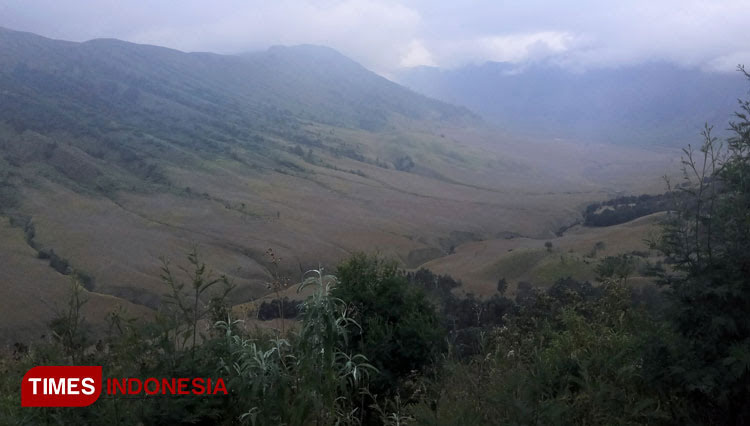 Bukit or Pos Jemplang. (PHOTO: documentation of TIMES Indonesia)
The first one is Bukit Jemplang - also known as Pos Jemplang - which is located in Ngadas Village, Poncokusumo sub-district.
Bukit Jemplang is one of the most favorite tourist destinations in Malang. This place is also known as the main access to the Sea of Sand on Mount Bromo.
Bukit Jemplang is a perfect spot to view the stunning panorama of Savana Hills and the Sea of Sand on Mount Bromo. Usually, people spend their time enjoying the sunset here. This place is so beautiful that people call this place the magical land above the clouds.
2. Gunung Sari Sunset
Gunung Sari Sunset is an Instagram-worthy tourist attraction that is located on Jalan Raya Gubugklakah, Poncokusumo. As the name suggests, this place is perfect for watching the sunset. Visitors will be mesmerized by the panorama of the forest with the sunset as the background.
3. Bukit Nirwana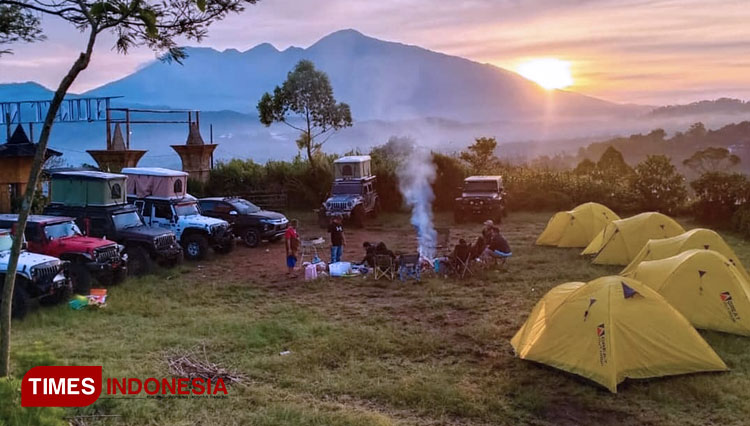 Bukit Nirwana, Hill Station in Malang. (PHOTO: official Instagram account of Bukit Nirwana Official)
Bukit Nirwana located in Pujon Kidul Village is another popular hill station in Pujon sub-district, Malang. This highland zone offers a panoramic beauty of nature. In addition to that, it is strategically located near the city.
Bukit Nirwana is one of the trending tourist destinations in Malang that is famous for its breathtaking hill view and modern culinary spots, offering the perfect place for anyone to spend their quality time while enjoying the scenic beauty of the mountainous view and refreshing breeze. It is also famous for its mouthwatering cuisine with affordable prices, offering the best culinary experience for any culinary enthusiast.
4. Bukit Kuneer
Bukit Kuneer is located in Singosari, near to the famous tea plantation, Wonosari Agro Tourism. Located in the highlands, this tourist destination offers the scenic beauty of Mount Arjuno and rejuvenating breeze. The name 'Kuneer' was obtained from a tea plantation. There used to be some turmeric plants growing near the tea plantation.
Located 1,109 meters above the sea level, Bukit Kuneer is a perfect spot to enjoy both sunrise and sunset. In addition, this tourist attraction also provides numerous Instagram-worthy spots, such as the wooden bridge, Bird's Wings, wooden stage, Love Frame, Wooden Gazebo, Butterfly's Wings and the list goes on.
5. Budug Asu
Budug Asu is the perfect tourist attraction for anyone who loves fun outdoor activities, such as hiking, camping, climbing, and off-roading. Budug Asu is located on the slope of Mount Arjuno, one of the most popular mountains in Malang that is located 1,500-2,000 meters above sea level.
This tourist attraction is famous for its beautiful scenery yet challenging hiking trails. To reach this place, people can walk by foot or by motor trail or jeep.
Those are the lists of the famous hill stations in Malang that are worth-visiting. (*)
| | |
| --- | --- |
| Pewarta | : |
| Editor | : Tiara Dewanti DJ |